31st March 2020
Wow what a fortnight for us all !
With the advance of Coronavirus COVID-19 The Photography Show TPS was postponed at late notice. Sad but sensible. We were almost ready to go. All the gear packed and just a little paperwork left to finalise, oh and the usual last minute prep that keeps you up all hours!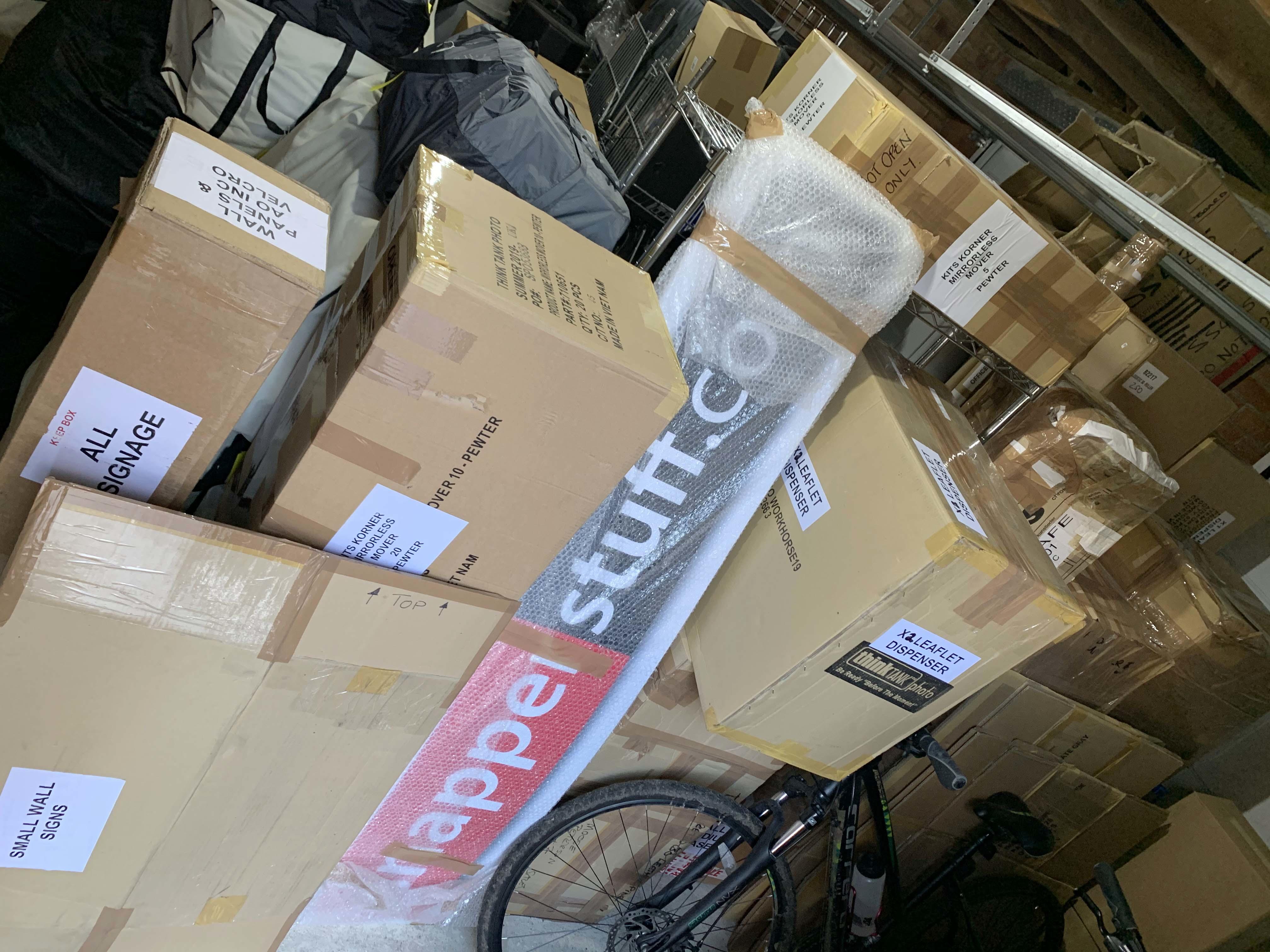 TPS is an opportunity for you to get hands on with all the NEW Think Tank and MindShift gear bags and accessories that have come out over the past year and try them on for comfort and with your own gear in for best fit.
This year, more so than any other, we have over 30 new product lines to show you (many of which have been launched very recently). This left us thinking what can we do in place of the show to demonstrate the bags to you?
For those of you that don't know us, we're a small family run business with a close knit team. We had amassed all the bags at my 'home office' and the team were at the ready…
So, I reached out to the camera manufacturers and asked if we could borrow their latest cameras, as I thought, without a show, they may be sitting idle… well for a few days at least. I was utterly blown away when those manufacturers that I managed to get through to said YES! I simply can't thank them enough for their support: Sony, Fuji, Sigma, Panasonic
I thought the best solution would be to film as much as we could in one day – taking lots of precautions: cleaning the house from top to bottom just before, no hugs or handshakes, washing and sanitising hands and surfaces regularly and keeping our distance, with lots of ventilation and outdoor filming. Thank you: Richard Washbrooke, Freia Turland, Sam Pearce.
After this initial filming I was on my own and I worked flat out over the next few days filming day and night and spent hours sanitising all the camera gear before returning it.
Here are the first couple of videos we have posted online:
Vision 10 shoulder bag by Think Tank Photo fitting a Fuji X-T4 with Fujifilm XF 16-80 f4 OIS R WR lens + 16-55mm f2.8 + EF-X500 flash
Note: The Fuji X-T4 is a pre-production model loaned to us by Fuji UK - for more info on this camera see
Digital Holster 150 by Think Tank Photo fitting Sony A9 mkII with Sony 200-600 lens
As you can imagine there's been a lot going on in the background so it's been taking a while to produce them as you will see in my next blog... and there's a lot more videos to come!
FIND OUT MORE:
Richard Washbrooke: https://richardwashbrooke.com/
Freia Turland: http://www.ftphotography.co.uk/
Sam Pearce: https://www.square-image.co.uk/
-----
Fuji - new X-T4: https://fujifilm-x.com/global/products/cameras/x-t4/
Sigma - new fp (reddot winner2020 best of the best): https://www.sigma-imaging-uk.com/sigma-fp-camera-red-dot-award-2020/
Sony - new A9 mkII: https://www.sony.co.uk/electronics/interchangeable-lens-cameras/ilce-9m2
Panasoinic - new Lumix S1R: https://www.panasonic.com/global/consumer/lumix/lumix-design/
It's tough times for us all given the current COVID-19 climate, so we are not expecting many if any sales, but for those of you who are in the market for a new bag please check out our special offers. We have extended all our The Photography Show offers online until 31 December 2020. Thank you.