Think Tank Photo
Pee Wee Pixel Pocket Rocket - Black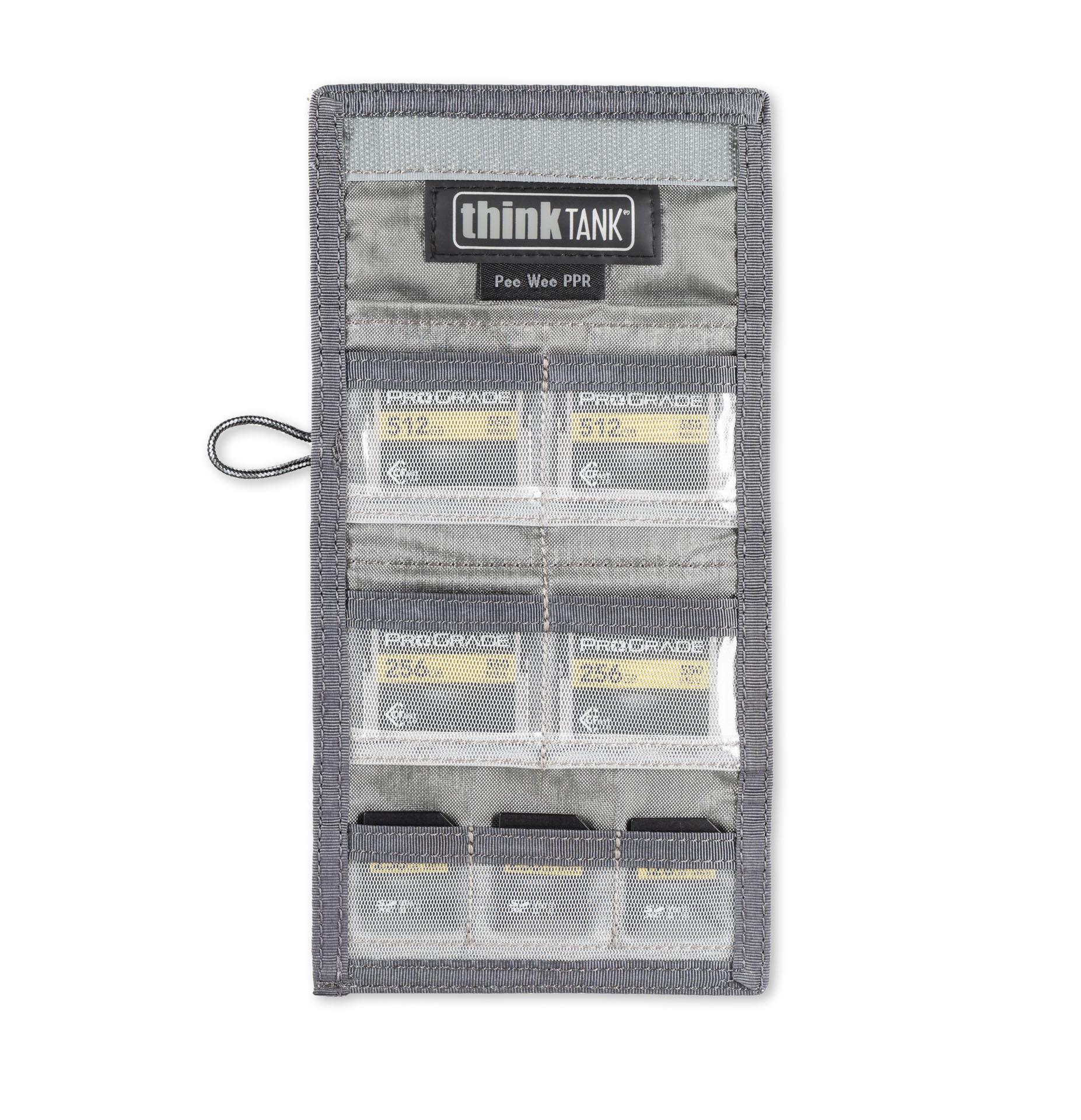 DESCRIPTION
T218 Pee Wee Pixel Pocket Rocket - Black
Pee Wee Pixel Pocket Rocket can store:
4 Compact Flash (CF) cards and 3 Secure Digital (SD) cards
or combination of batteries (such as the Fuji Film NP50 and NP45) and CF and SD cards
This card holder is smaller and more compact than the Pixel Pocket Rocket. It also features a business card holder for easy identification. Fits easily in your pocket or can be tethered to your belt or bags, by the quick clip lanyard (included).
FEATURES:
Stores up to 4 CF (compact flash) & 3 SD memory cards
Belt mount option
Business card holder
Compact and fits easily in your pocket
Can be attached inside of Think Tank Photo products
Can be Attached to clothing or bags
Black & grey colour combination for discreet use
Included: Quick Clip Lanyard
COMPATIBLE WITH:
Your pocket!
Attach to clothing or bags
Attach to inside of the Think Tank Photo range of bags
SPECIFICATIONS:
External folded and closed dimensions: 11.5 x 6.5 x 1.5 cm (4.5"W x 2.5"H x 0.5"D)
Weight: 31 g
MATERIALS:
All fabric exterior treated with DWR while fabric underside is coated with PU for superior water resistance, 420D diamond rip-stop nylon, clear PU mesh (non-PVC), 3-ply bonded nylon thread
The item has been added to your basket