FLM
KG-14 FLM Ball Head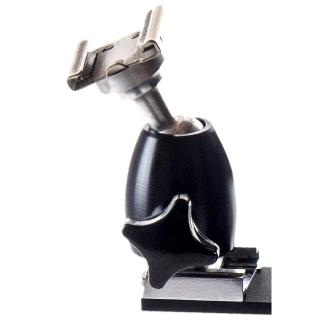 DESCRIPTION
FLM-13-14-911 KG-14 FLM Ball Head
KG-14 FLM Ball Head is a light ball head joining to a flash hotshoe unit. It is compatible with flashes / strobes or any item with a hotshoe connector and also with the FLM HSA system.
The product is made of strong high-quality aluminium, with the exception of the plastic locking cross handle.
TECHNICAL SPECIFICATIONS PLATE:
Camera connection: Flash (Cold) Shoe
Bottom thread: Flash (Hot) Shoe
Ball diameter (mm): 13
Dimensions (mm): 24 diameter x 55 height
Weight (g): 17g
Max. Load (kg): 1
RECOMMENDED SUPPLEMENTS:
You may also like...
The item has been added to your basket