13th November 2019
Every year for the past 7 years my "bestie" and I go off for our annual outing to Cropredy. The whole village lends itself to the Fairport Convention and their friends. This has been running for about 43 years, over 26 of them Fiona (my bestie) has been attending. It's a great atmosphere, very family and dog friendly. There is very little to no bad behaviour, perhaps a bit of very loud drunk singing but nothing spectacular to report.
It's a folk music festival and full of wonderful stalls and feeding vans, its colourful and the air is full of tantalizing smells. The weather has not always been kind to us, however this year we had one glorious day which we took a walk round Cropredy. It's a small perfect little village which embraces the festival fully and the residents put little stalls outside their own houses raising money for the village hall and other charities.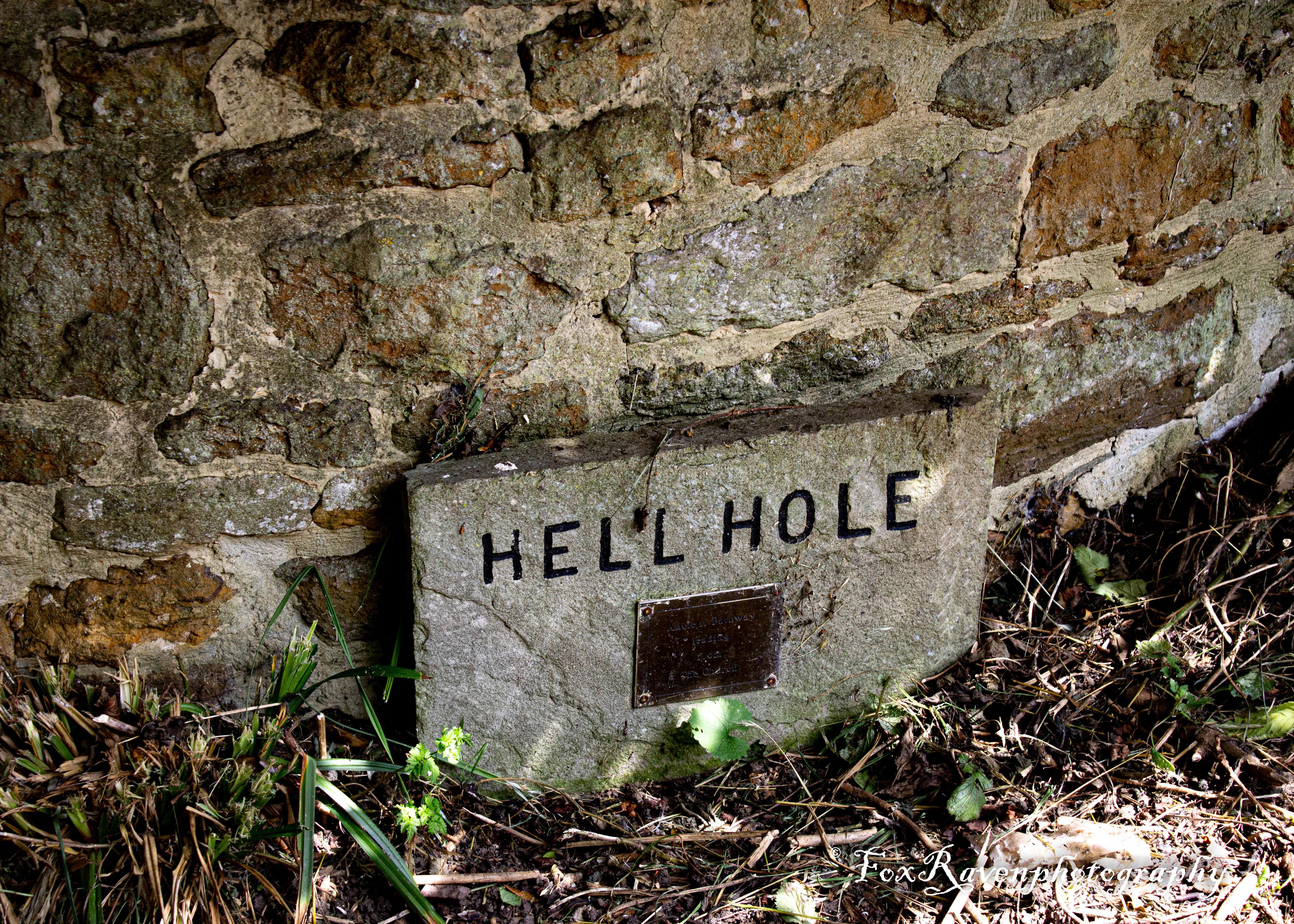 One of the little Gem's found in the village taken by Fiona Edited by The Rooky
I bribed my bestie with a couple of bottles of wine to be a model for me and to take some photographs and we were using the Think Tank Photo TurnStyle 5 and 10 V2 bags. In her words " I like taking photographs, but I am not into photography, I haven't got the patience or am I creative enough for it"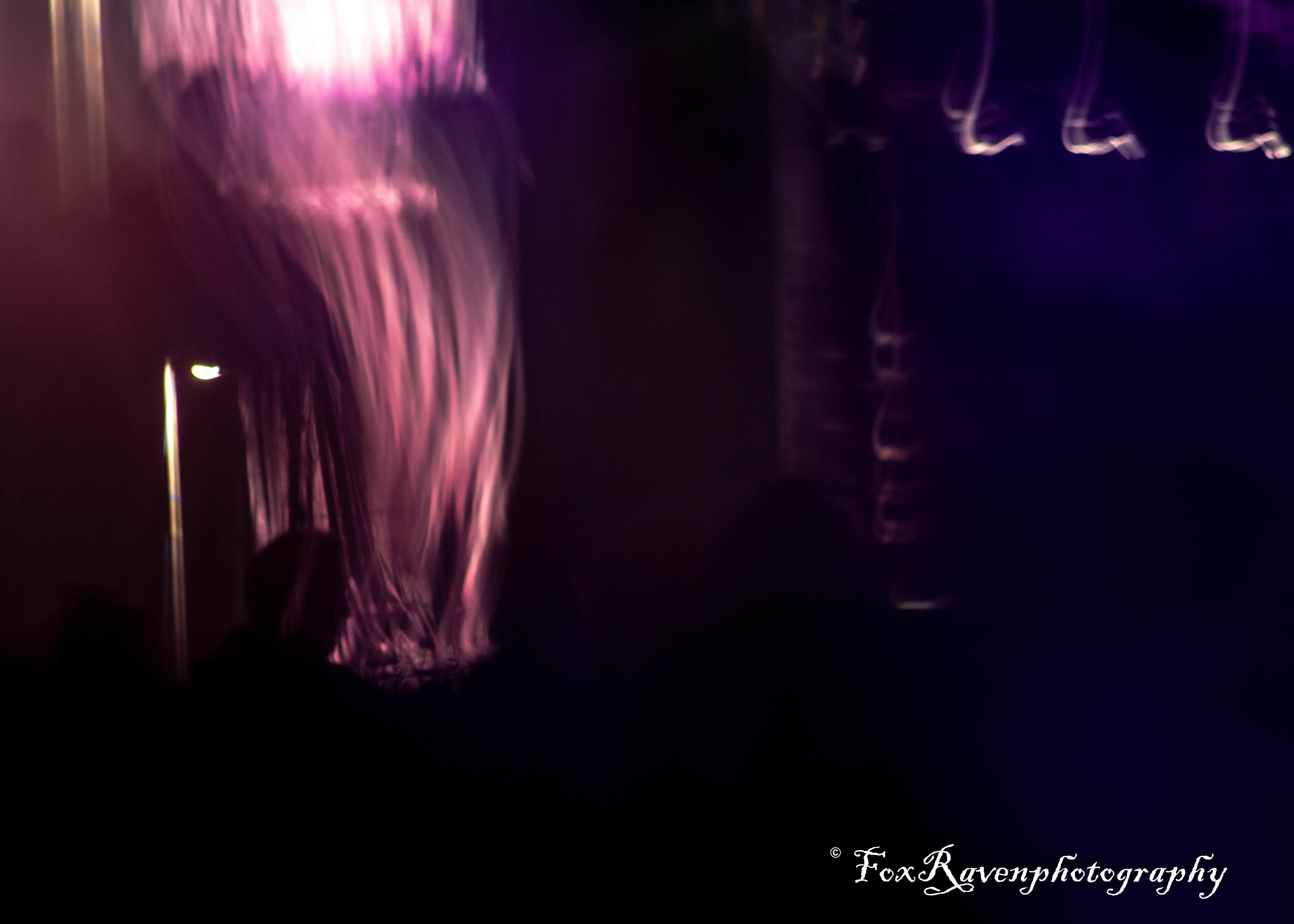 Interesting effect when taking a photo and laughing so hard with your bestie
So off we went snapping away, there were a few good shots and not so great as you will see, but I loved the effects of the poor photography, lighting extremes and overall lack of experience! Over the following few days, well let's just say were a complete washout on so many levels. However, my bestie being a great sport threw herself into the task trialing the bags.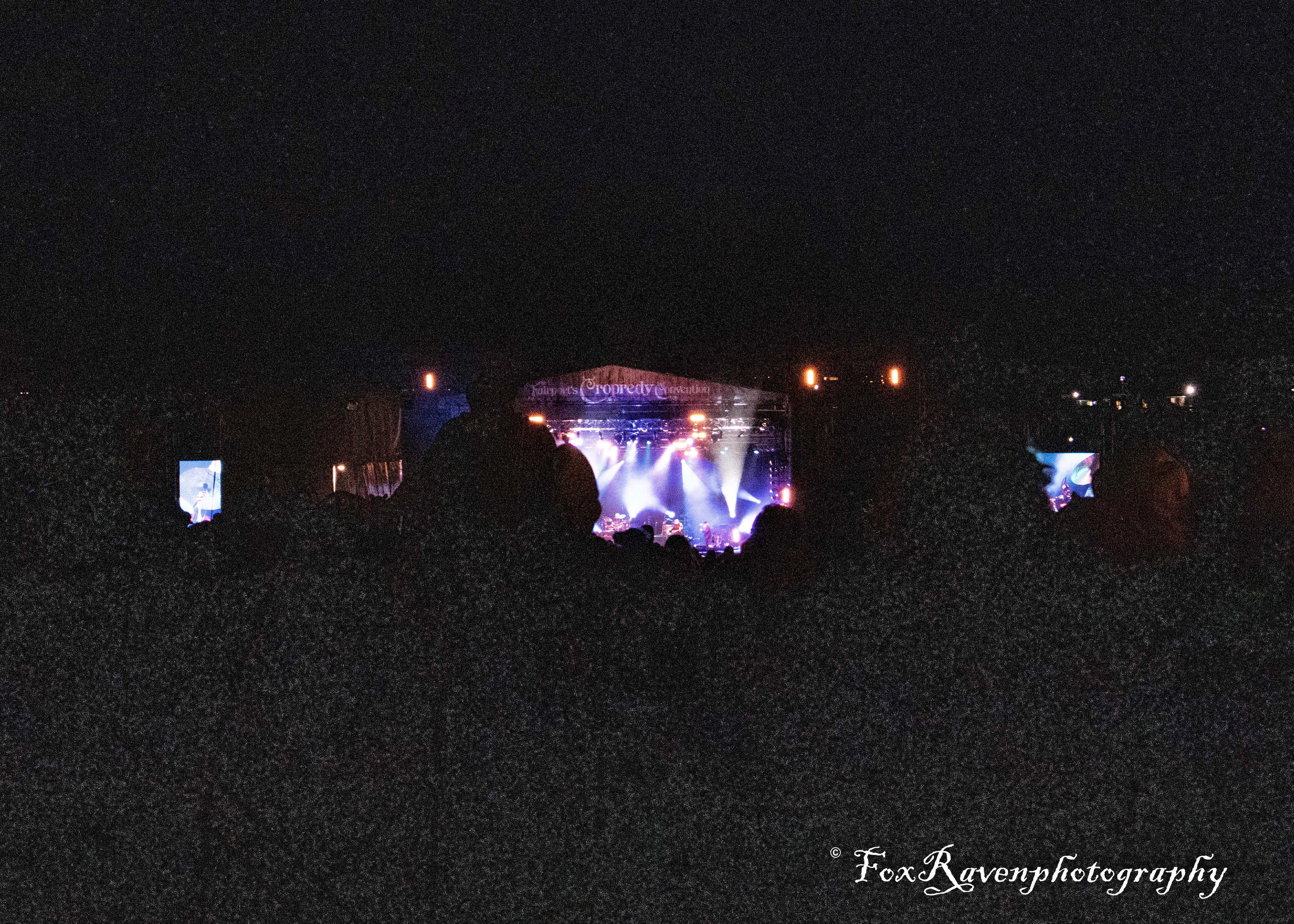 Not so perfect
Fiona's feedback:
"Love the sling idea, so easy to use and practical I can adjust the strap really easy. Fits the camera great and I can get access to it easily. I can store all the bits I need (such as phone, purse, my cigarettes and stuff), I like that it has a rain cover, as here you will really need to use it!"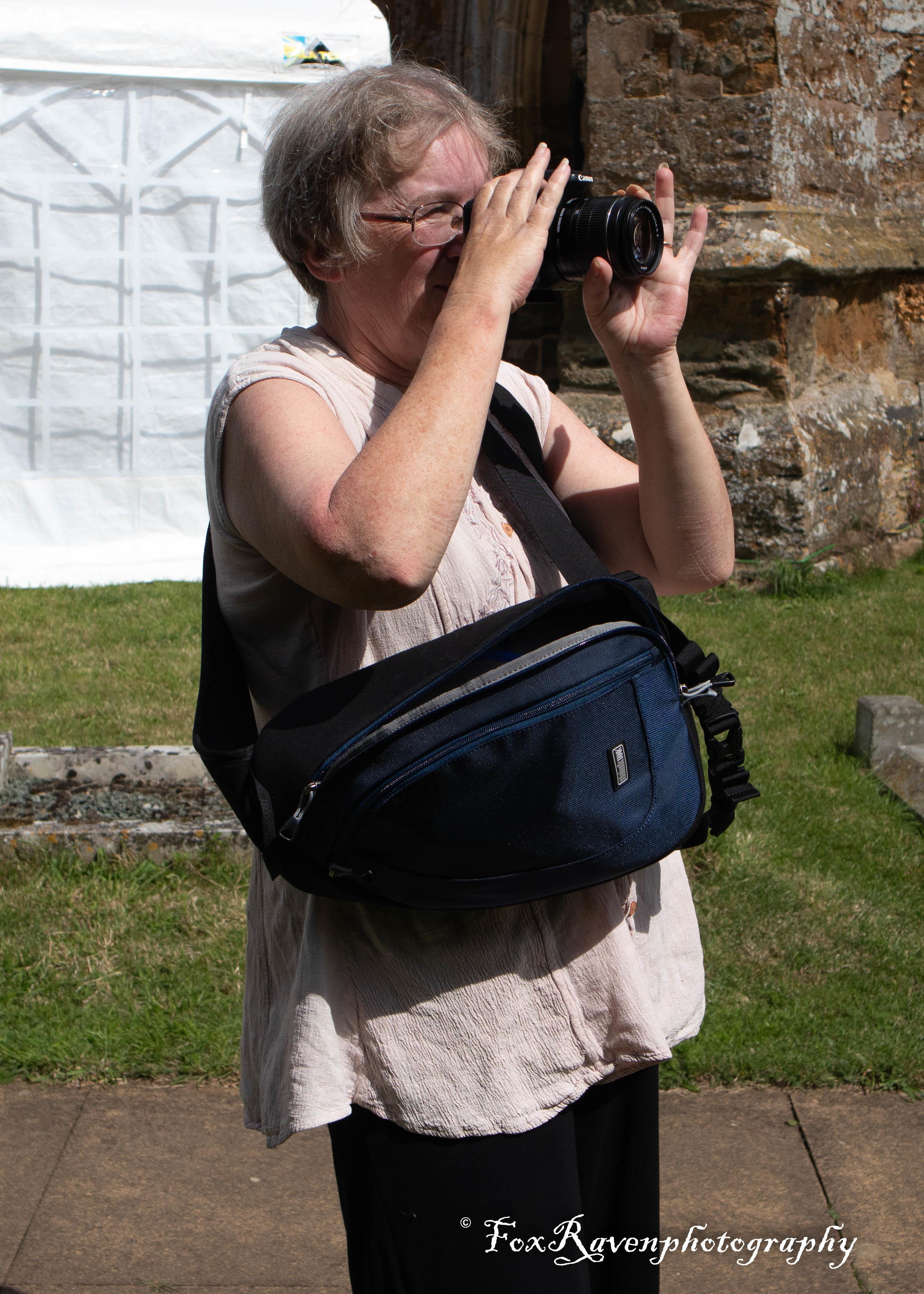 Fiona
"It's light and does not feel bulky and you know me I hate to carry anything". Basically Fiona would describe herself as a sloth, never done sports, hates walking or anything that requires effort. But to be fair she is still in great shape for her age and doing better than many of her friends!
As for me, it was a real winner, we were using two of them, the TurnStyle 5 V2 (this housed my Canon M5 with its standard lens fitted) along with keys, phone, money and spare battery and I still had room in it. Fiona had in her TurnStyle 10 V2 my canon EOS 600D with its standard lens and the Sigma 70-300mm lens along with spare batteries and cards plus all her bits and bobs. All in all, two great sling bags perfect for pretty much every environment.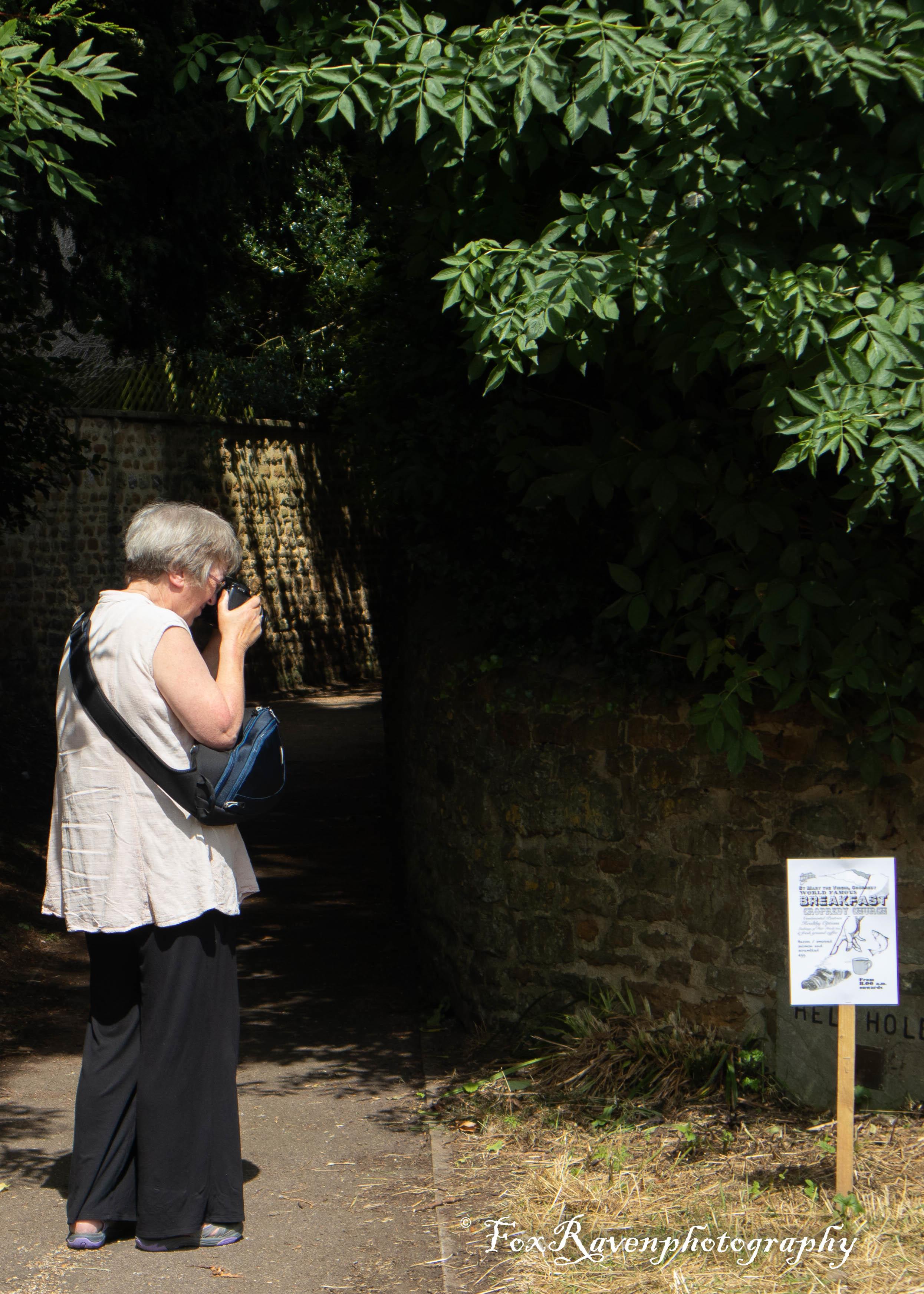 Fiona being inventive
My next blog piece is quite exciting, well for me it is, as Mr Rooky whizzed me away for a weekend with the StoryTeller and SidePath bags ….....